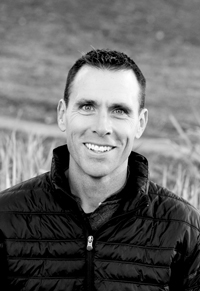 I grew up in the real estate industry, and my father was one of Oregon's most well-respected real estate appraisers. Dinner table conversations as a child often involved discussions of cost per square foot, valuation and comparable sales. Fast forward a few decades and it appears that those conversations, although seemingly inconsequential at the time, helped lead me to this field and planted the seeds that grew into my passion for real estate.
Whether it's the purchase of a primary or secondary home, bare land or investment property acquisition, construction or tax-deferred exchange, I offer a unique, first-hand perspective with respect to the challenges and opportunities that exist in today's thriving Central Oregon real estate market.
As many people understand all too well, buying or selling a home can be a stressful and emotionally taxing experience. I never stray away from a challenge and I enjoy helping my clients achieve their goals – as they look to the next chapter of their lives in a new home, or as they build their investment portfolio.
To live and lead a life on my own terms is the exact reason I moved to Bend in 2002 – and it's that happiness and way of life that so many others have discovered in the high desert. If you're new to Central Oregon, or if you're looking to move across town, or just down the street, I am excited to help you.
Brook Gardner, Principal Broker
Licensed in the State of Oregon
Brook Gardner, Bend Oregon Real Estate Broker from Brook Gardner on Vimeo.